Welcome to my

and

Side
The Ford Consul 315 Classic and the Ford Consul 335 Capri where very stylish Fords made in the years 1961 to 1964 at Fords plants in Dagenham at first and later at Fords plant at Halewood in England. The Classic was made between 1961 and 1963 and the Capri was made between 1962 and 1964. The cars was equipped with three engines, first the 1340cc (109E) engine wich was later replaced with the 1500cc (116E) engine. The third engine was the 1500cc engine for the Consul Capri GT, producing 78bhp. The 1500cc engine was later used by both the Cortina and the Corsair.
Click here and see an ad for the Classic and here for an ad for the Capri. (!Big JPG files!)
The Classic was launched in May 1961 and was intended to fill the gap between the Anglia and the Consul. The Capri was the first European Ford carrying the name Capri. The Capri was launched to the market in late September 1961 as model year 1962 and existed for only tree years until production seased in 1964 when the Classic/Capri was replaced by the Consul Corsair.

Some views :-)
The rear with it´s twin rear lights and small american influenced wings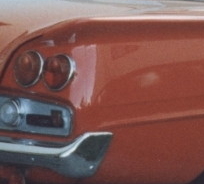 Twin headlamps and stars in the grille!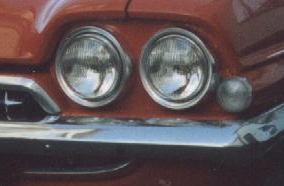 No B-pillar. Nice in the summer and in low speeds.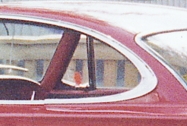 I have a Consul Capri from 1962 and one from 1964. Click here if you want to see my car.
Here are a few pre launch pictures of the Consul Capri from early 1961.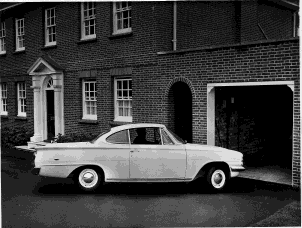 There is a club for these cars you know. Do take a look at their page